Develop Better
Personal Skills
ABOUT THE FOUNDER
---
Sarah Ahmad, a renowned Pakistani young entrepreneur –founder at Desol Int. and many other sister companies, currently running a software company in Lahore, Pakistan. Sarah is awarded as "Hero Microsoft Student Partner" in June 2016.  She was  in one of the two people to receive this award in the Middle East & Africa region and the first ever girl from Pakistan to ever receive the honor. She was also entitled with Techjuice 25 under 25 emerging talent in 2017. Recently she was awarded with Laurels of Honors award by Lahore Women Chamber of Commerce. Sarah is involved in many other ventures, she is a tech trainer and has made her presence as a Guest speaker in many organizations.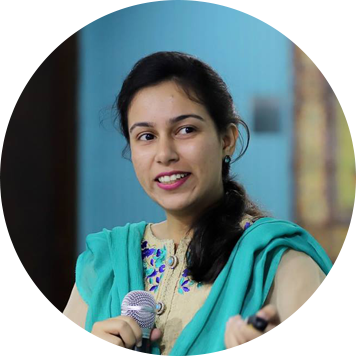 OUR IMPACT
---
We have taught our 1500+ students all our Pakistan, they involve college going students, working women & housewifes.
Over 50+ workshop has been held on diffrent IT-related topics.
MOrethan 500+ influences have been made allover Pakistan.
Shelancer team is a growing pack on young ladies making thier marks towards the success of women umpowerment.
Meet & Join us at Sheelancers.com – your place to grow.
Powered with Love by Desol Int.